To submit any withdrawal, you must first be logged in within the MyOrbex Members' area.
Once you are logged in, on the left hand menu, you must go to Funds -> Withdraw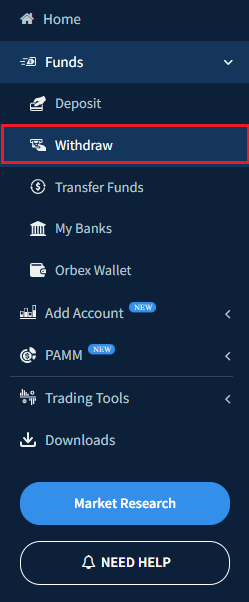 Next Select the "Online payment Gateway" option.
Once you do, then select the Crypto withdrawing platform TRC20 / ERC20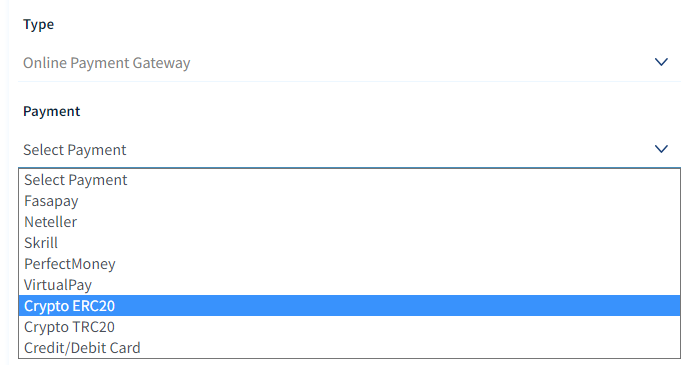 Next select the wallet from which to withdraw the funds as well as the currency.
Input the amount and the address of your Crypto Wallet (Note, add the Crypto Wallet Address in the Gateway Account Number box)

Lastly click on the Agree to the Terms and Conditions box and submit.